Innovation for Food and Beverage

Innovation for Food and Beverage
Snacks and other delicious trends.
AIDP, identifies trends early, provides novel solutions and creates the practical implementation of our products. We are an independent supplier able to focus on your specific needs and become a long-term partner. Consumers today are demanding more from food and beverage products. The following provides key insights and innovative solutions which can capitalize in the shifting food and beverage market.
Plant Proteins
The plant protein market is growing due to consumer interest and improved products. AIDP specializes in a wide range of pea proteins but also offers unique items such as chickpea, fava bean and mung bean. Learn more about the market trends and product offerings here.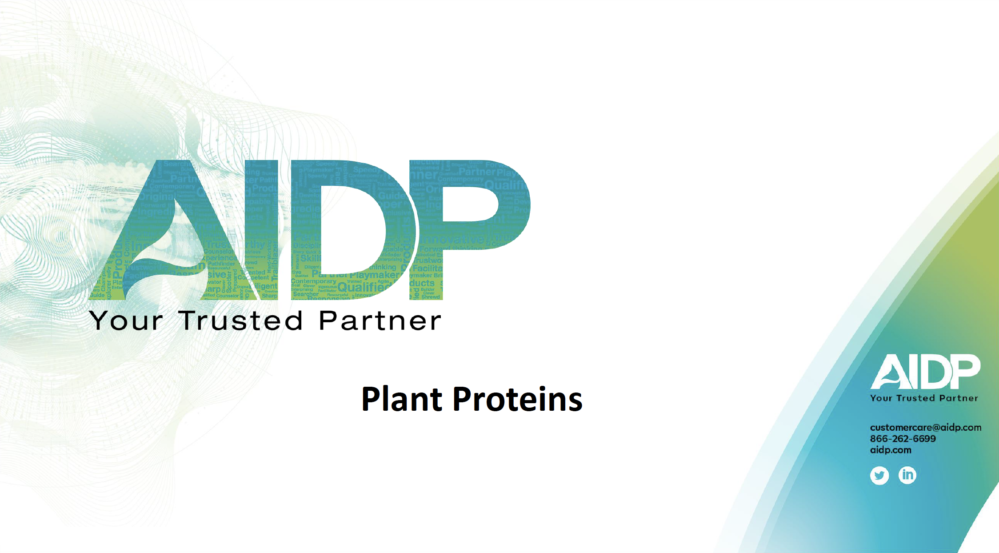 Mood & Cognition
The effects of 2020 have impacted the cognitive space. Some are seeking support for mood, stress and sleep while others are seeking more energy. This presentation provides a category overview and introduction to highly effective, clinically supported GRAS ingredients.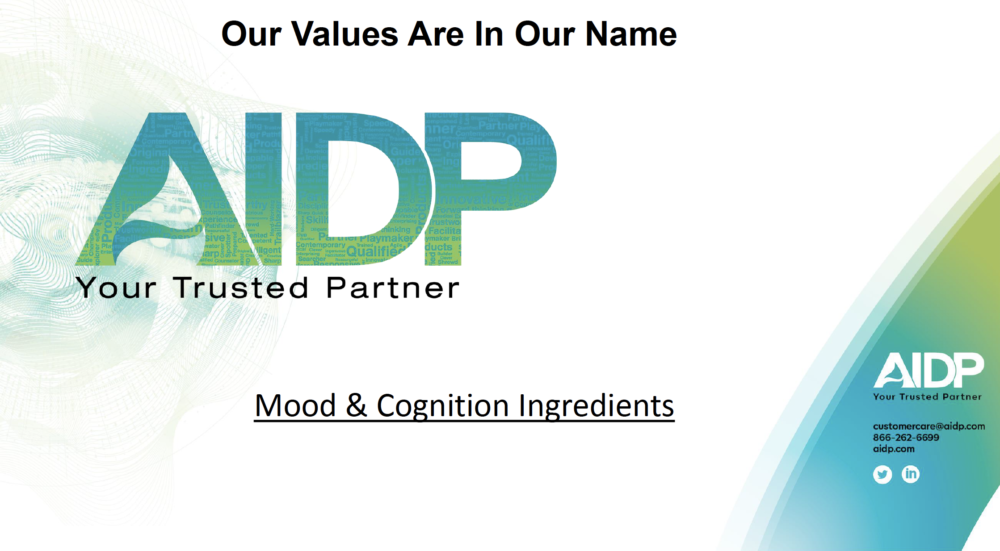 Snack Infographic
Consumer tastes and demographics are significantly changing the snack category. This infographic provides insights to key trends, segment opportunities and proven solutions for a wide variety of snack products.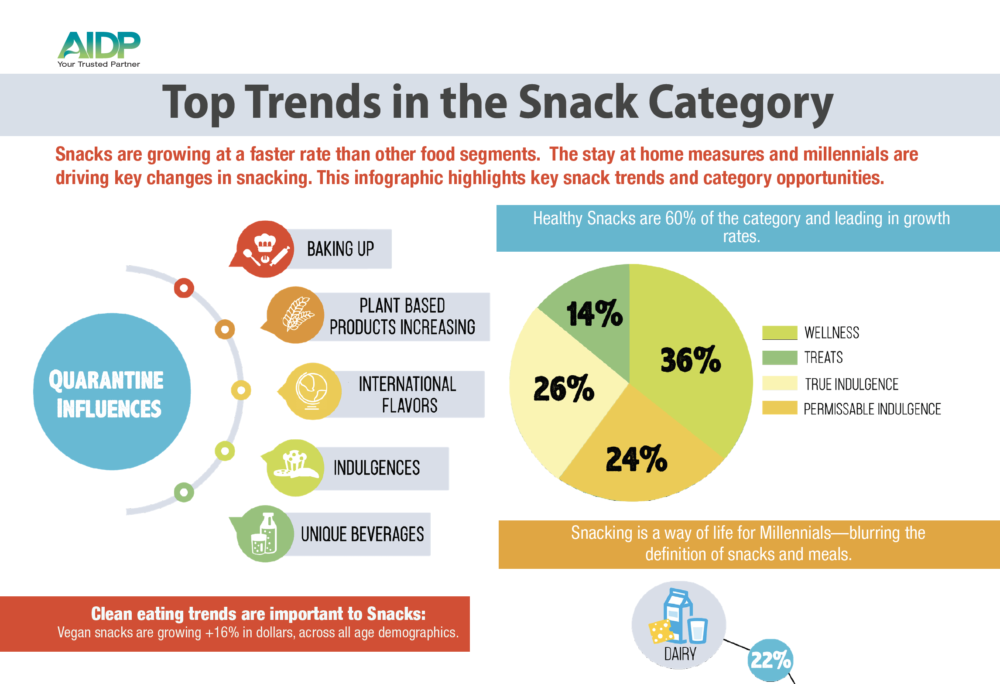 Alginates
Thickening — Viscosity — Stability — Sustainable
Alginates from Algaia are naturally-occurring polysaccharides produced from brown algae. This clean, vegan, eco-sourced ingredient delivers excellent mouth-feel, is heat resistant and has acts as a powerful thickening agent.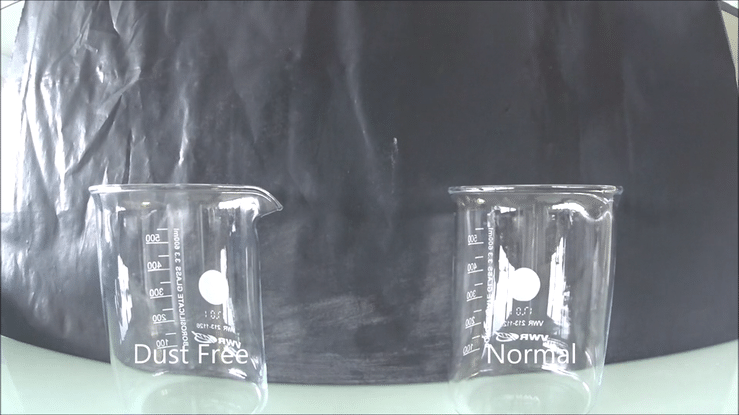 Provides a dust-free manufacturing benefit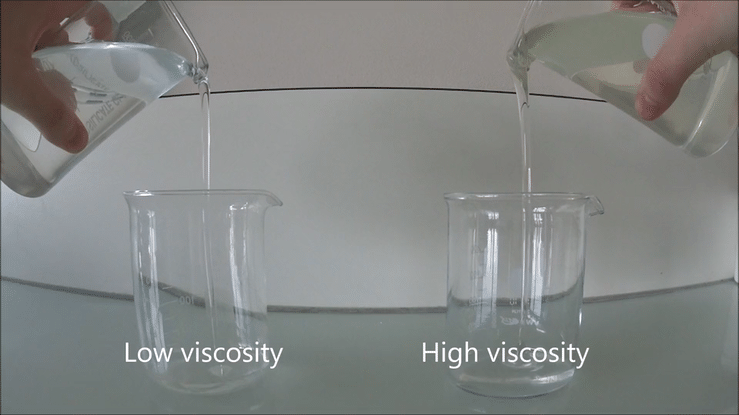 Offers a wide range of viscosity options for all forms of snacks
Sample Title
Our team of R&D thoroughly analyzes the science, mechanism of action, and the consumer benefit. We benchmark the science against the competitive set and the market opportunity and focus on exclusive benefits to ensure a successful product launch. This presentation identifies growing market segments and verified ingredients consumers are seeking.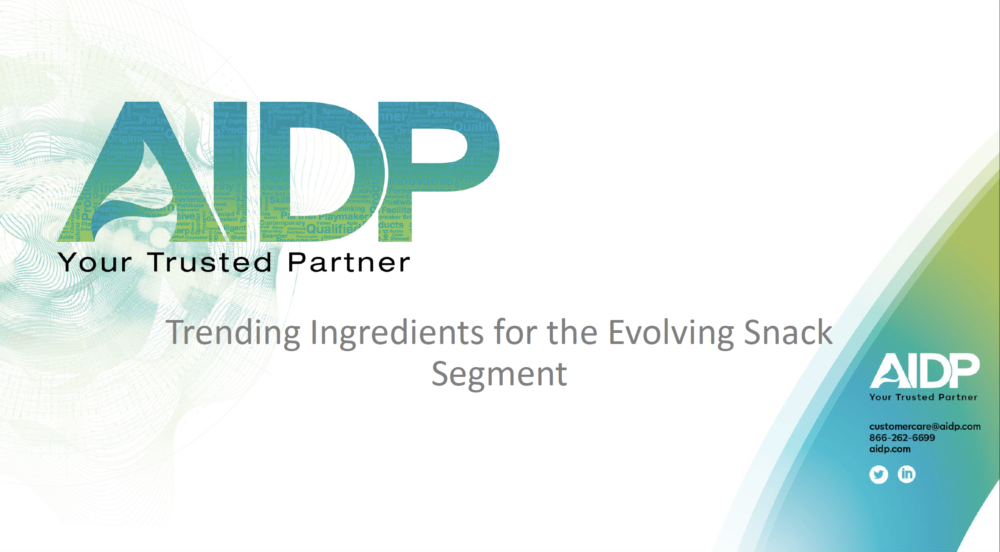 About

AIDP
Analyze. Invest. Develop. Partner.
AIDP Inc. is a leader in functional ingredients with a focus on extensively researched products. Since 1996 we have provided cutting-edge ingredients that meet consumer demand for wellness and healthy aging. AIDP identifies trends early, provides unique solutions, and works with customers to formulate strong market potential end products. Our commitment is to source high-quality ingredients and provide proprietary solutions that address formulation challenges.