AIDP Innovation Day 2023
Latest Research and New Products
September 14, 2023 - 8:00am PST - 11:00am PDT / 11:00 am PDT - 2:00pm EDT
AIDP's 2023 Innovation Day:  "Unveiling B2B Innovation with Research-Based Ingredients in the Supplement Market."
In an era where health and well-being have taken center stage, the supplement industry has emerged as a dynamic and rapidly evolving sector. At the heart of this innovation lies the utilization of research-based ingredients that offer credible benefits backed by scientific exploration. This webinar serves as a
platform to delve into the myriad ways in which businesses are leveraging rigorous research and scientific evidence to drive innovation, create superior products, and establish robust partnerships in this dynamic ecosystem. Our expert speakers, each a trailblazer in their respective domains, will share new research findings and innovative solutions.
This webinar is for anyone involved in new products from R&D, marketing, purchasing and management. Each session will be followed with Q&A as moderated by Whole Foods Magazine Editor-in Chief Maggie Jaqua.
Agenda & Speakers
Session 1: New scientific insights on Gutgard – a flavonoid rich natural ingredient for Gut health
8:00 am -8:30 am
Dr. Bharathi Bethapudi, Natural Remedies
Senior Manager (Technical & Regulatory Affairs)
Gutgard is a clinically scientifically researched botanical ingredient for overall gut health benefits. In the clinical trials, Gutgard significantly reduced indigestion symptoms, H. pylori load as a standalone and in combination with probiotics.
The recent developments on Gutgard include a randomized, double-blind, placebo controlled clinical trial on Gastroesophageal reflux subjects predominantly having heartburn and regurgitation symptoms.
Gutgard significantly reduced heartburn and regurgitation in these individuals in 7 days and the benefits continued till 28 days. The ingredient also has been found to be useful for leaky gut in the intestine by upregulating tight junction proteins evidenced in pre-clinical studies. Probiotics combined with Gutgard demonstrated synergistic benefits on leaky gut.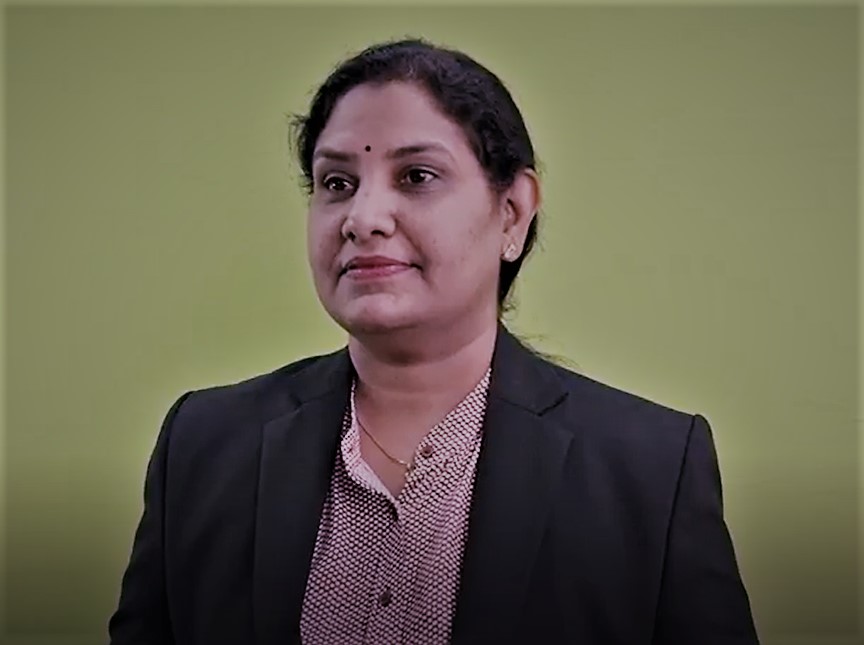 About the Speaker
Dr. Bharathi Bethapudi, Senior Manager (Technical & Regulatory Affairs, Natural Remedies
Dr. Bharathi Bethapudi works at R&D at Natural Remedies Pvt Ltd Bangalore, India. She is a postgraduate in Pharmacology & Toxicology discipline and is a board-certified toxicologist from American Board of Toxicology (ABT). Bharathi's key research interests include clinical and pre-clinical research, new product developments for the supplements/nutraceuticals.
Session 2: New insights into the benefits of saffron extract (Saffr'activ) – Sleep quality and ADHD.
8:30am-9:00 am
Monica Stephenson, MS
Technical Sales – Export, Masso
While there is enough evidence that Crocus sativus L. extract (saffron extract) improves symptoms of depression and anxiety, its potential impact on sleep quality and associated disorders had not been fully addressed. Objective measurements and associations with a standardized saffron extract on crocins and safranal have been lacking in previous studies. In a recent six-week study, participants supplemented with just 30mg of Saffr'activ experienced significant improvements in sleep duration and quality. Actigraphy measurements revealed an increased time in bed, while the assessment of four different questionnaires further underscored the relevance and effectiveness of this safe and natural nutritional strategy for enhancing sleep.
Furthermore, ADHD (Attention Deficit/Hyperactivity Disorder) stands as one of the most prevalent neurodevelopmental disorders worldwide. Despite its promising benefits, previous research on ADHD has lacked objective measurements when evaluating the effects of saffron extract. The latest study on Saffr´activ on ADHD shows that the efficacy of saffron is comparable to that of methylphenidate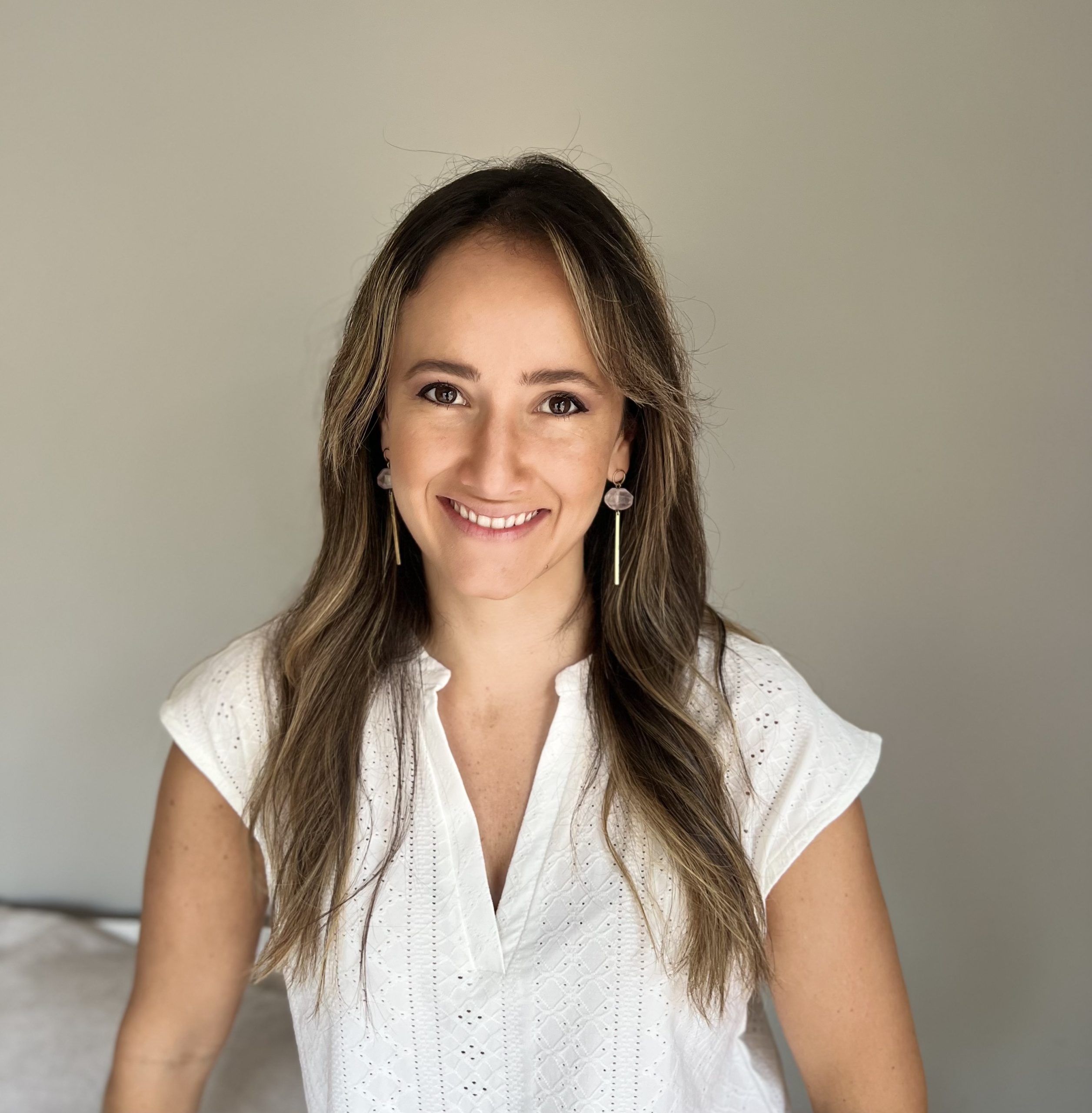 About the Speaker
Monica Stephenson, MS, Masso
Monica graduated cum laude from the Universidad del Valle de Guatemala with a degree in Food Science and Technology Engineering. Additionally, Monica holds an Erasmus Mundus Master of Science degree from The Université of Montpellier, France in Sustainable Management of Food Quality.  With over 15 years of experience in food and nutraceuticals R&D, as well as 9 years in Technical Sales for the Export market, Monica has led multiple strategic Continuous Improvement projects throughout her career.
Session 3: Liboost- Keep the Flame burning with a new, verified Sexual Health botanical extract
9:00 am -9:15 am
Dr. Adal Mena, PharmActive
This presentation will introduce Liboost™ Damiana (Turnera diffusa) extract, standardized to 1.5% bioflavonoids by HPLC, and review the clinical support.  Liboost™ is one of the highest combined bioflavonoid damiana extracts clinically verified to work quickly.  Women's health during menopause is a growing market and this is sure to provide a natural solution to meet the market demand.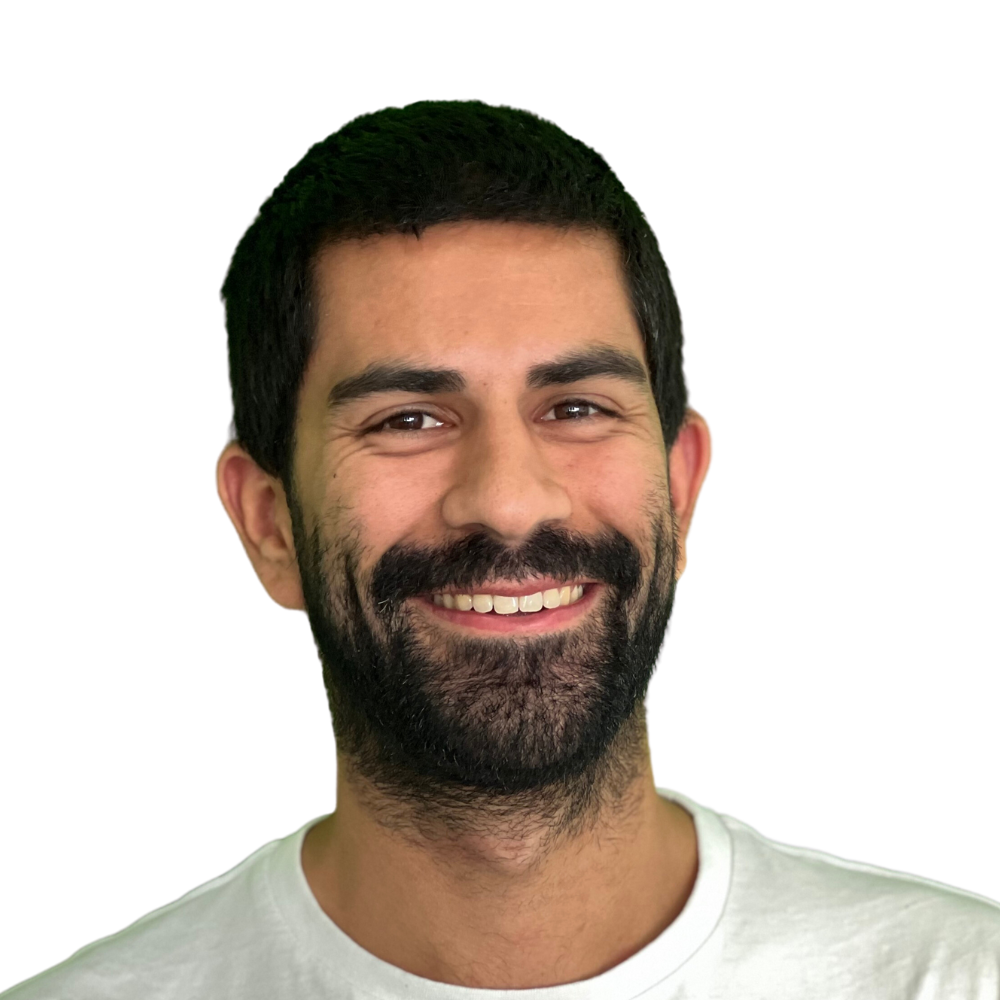 About the Speaker
Dr. Adal Mena, PharmActive
Adal Mena is an R&D Scientist at Pharmactive Biotech Products SLU, where he is the specialist on saffron and damiana products. He completed a BSc in Chemistry and then specialized in food supplements and bioactive compounds in the MSc in Novel Foods conferred by the Autonomous University of Madrid.  Then he obtained a PhD in Food Science in collaboration with the Spanish National Research Council, where he focused on the extraction and analysis of bioactive compounds found in foods and plants.
Session 4: KeraGEN-IV™. New Clinical findings for the reduction of hair loss and improvement of skin structure.
9:15am -9:45 am
Dr Rob Kelly
KeraGEN-IV™ is a vegetarian keratin in a digestible powder form derived from ethically sourced, sustainably produced New Zealand wool. Preclinical studies demonstrated that keraGEN-IV™ boosts production of collagen IV and VII between the dermal and epidermal skin layers and in the hair follicle. This fundamentally improves skin structure and hair follicle anchoring. A clinical trial on 70 female volunteers aged 45-60 demonstrated a statistically significant reduction in hair loss and improvement in skin structure over a 60 day treatment period. Results of the clinical trial will be presented.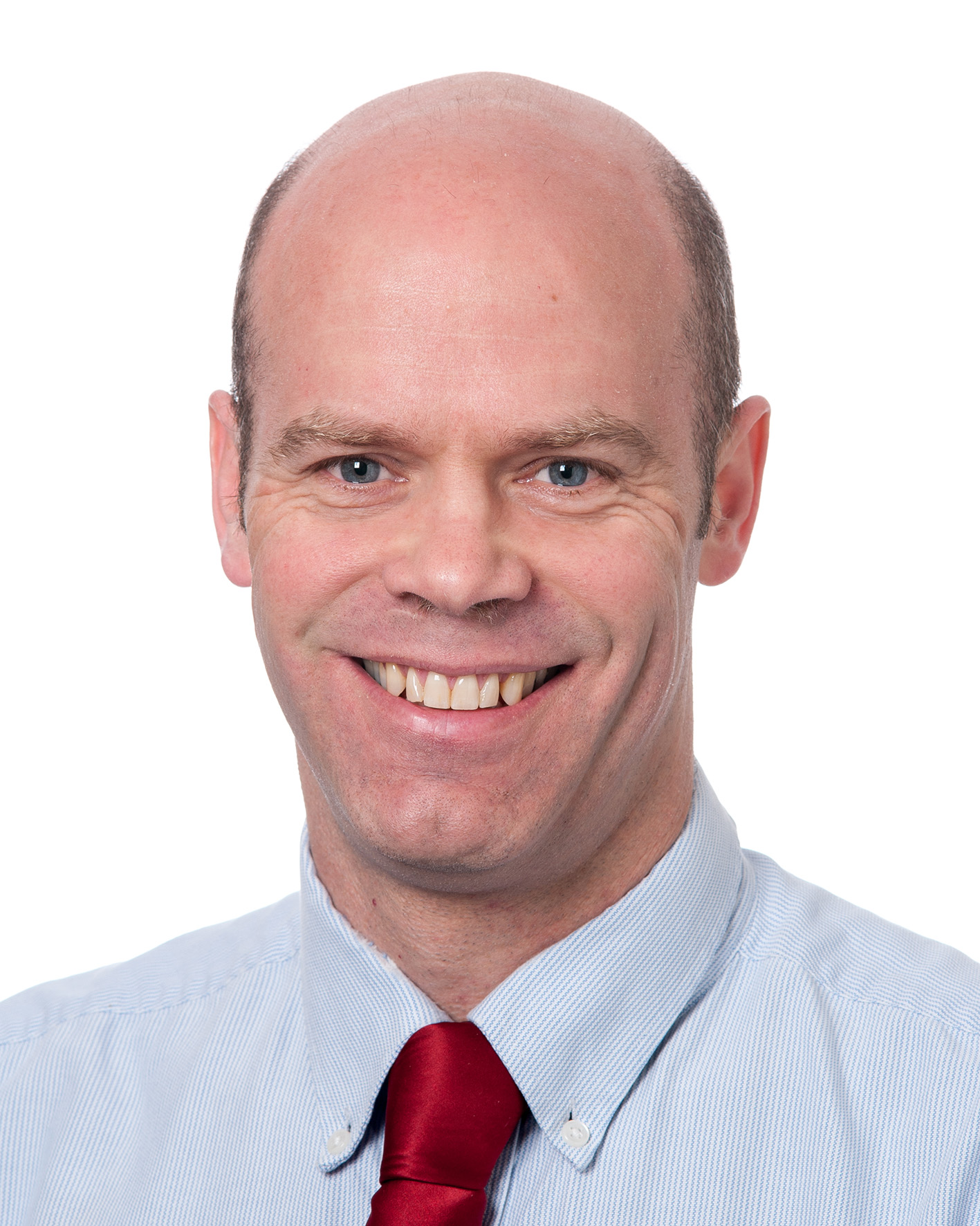 About the Speaker
Dr Rob Kelly, Keraplast
Dr Kelly has 25 years experience in applied keratin research, with a strong focus on commercial applications.  He has 33 peer reviewed publications and is the inventor on 20 patents in the keratin field. He has seen approximately 26 keratin products from discovery through to commercialization.  He has coordinated clinical trials in nutritional and medical device fields and has strong regulatory experience by leading the team that gained the first approval for a keratin medical device with FDA and EU regulatory agencies.
Session 5: Science for products targeting mood, stress and PMS
9:45am-10:15 am
Heather Hausenblas, PhD
Founder & CEO, Wellness Discovery Lab
Magtein and ATAMg are patented magnesium products that have attracted significant attention due to their potential impact on cognitive, mental, sleep, and women's health. With evidence from human clinical trials, open-label studies, and animal studies, these supplements enhance cognitive functions (e.g.,  memory, exective functioning, and attention) promote better mental well-being by reducing stress and anxiety, and even improving sleep quality and duration. Notably, ATAMg improves premenstrual symptoms such as anxiety, mood swings, and headaches. These ingredients hold the potential to disrupt the landscape of brain health, cognition, mood, sleep, and memory, offering bioavailable solutions that are garnering considerable interest. This presentation will highlight the current state of the science and trend landscape.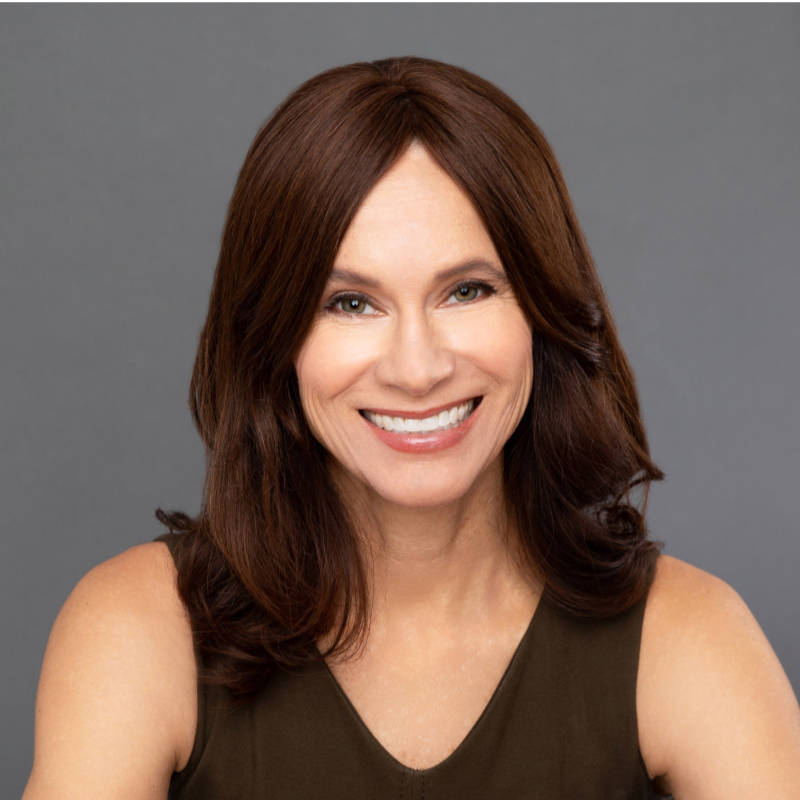 About the Speaker
Heather Hausenblas, PhD Founder & CEO, Wellness Discovery Lab
Heather Hausenblas, PhD, is a health psychology expert, international award-winning scientist, public speaker, and best-selling author. She is the CEO and Founder of Wellness Discovery Labs, a health behavior research company. Heather obtained her PhD from Western University in Canada. She has served as a Scientific Advisor for nutrition, supplement, and health companies and is currently a Professor of Health Sciences at Jacksonville University. The aim of Wellness Discovery Labs is to improve people's well-being by bridging the gap between health-wellness and research. Heather and her team of research scientists evaluate the usability, effectiveness, and efficacy of health-wellness products and interventions. She is ranked in the top 1% of the most influential scientists in the world.  She has published 7 books and over 110 peer-reviewed scientific articles.
Session 6: Livaux- Research results for Livaux's role in the growing symbiotic & postbiotic market
10:15 am-10:45 am
Levent Mendirme, BPharm
Technical Manager, Anagenix
Livaux is an anti-inflammatory gold kiwi powder with worldwide patents for repairing gut dysbiosis and overall digestive health. Ongoing research will be presented around Livaux as a unique synbiotic, as well as its mechanisms as a postbiotic booster.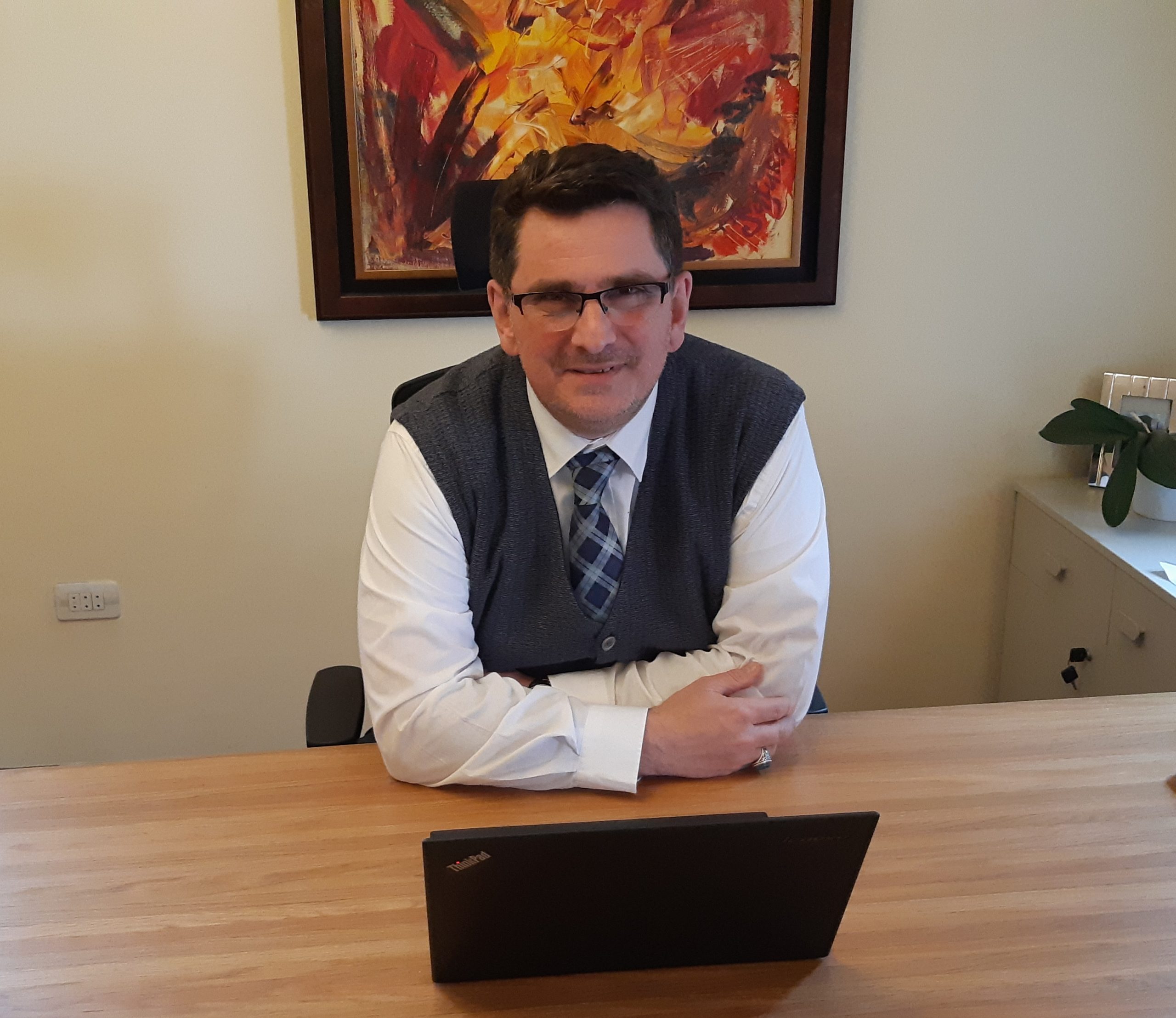 About the Speaker
Levent Mendirme, Technical Manager, Anagenix
Levent Mendirme is a trained Pharmacist with almost 30 years in the Pharmaceutical Industry. For 20 years he served as a consultant for, Business Development; Medico-Marketing Management; Medical Training; and Market Access, resulting in the launch of more than 30 different Brands with over 100 different SKUs.  Mr. Mendirme is an enthusiast of Functional Medicine Practices and follower of Innovative Technologies and Active Ingredients. His core interest Epigenetic and Microbiome Interventions in the prevention of diseases and maintaining health span.
Session 7: New Plant Based GOS, With clinical support for Adults & Infants
10:45am – 11:00 am
Jennifer Gu, PhD
Vice President of Research & Development, AIDP, Inc.
AlphaGOS® is a unique, patented pea based GOS prebiotic.  This session will review the key in vitro and vivo studies that support its roles for prebiotic benefits, which led to reduced appetite, food intake, and inflammation in overweight adults. These studies suggest that AlphaGOS® may promote long-term weight loss and mitigate metabolic disorders. AlphaGOS® was also shown to exert prebiotic effects in infant microbiota, similar to that of beta-GOS and superior to that observed with inulin or Human Milk Oligosaccharide (2-fucosyl-lactose).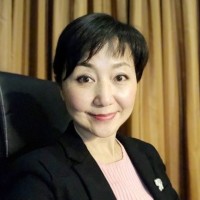 About the Speaker
Jennifer Gu, PhD, Vice President of Research & Development, AIDP, Inc.
Dr. Gu received her PhD in Experimental Pathology at the University of California, Los Angeles and completed her post-doctoral work at the California Institute of Technology in the Division of Biology.  Dr. Gu published extensively in peer-reviewed journals including "Nature" during her academic life. Dr. Gu holds multiple patents and is a frequent speaker and contributor to nutritional journal articles.
About AIDP
Analyze. Invest. Develop. Partner.
AIDP Inc. is a leader in functional ingredients with a focus on extensively researched products. Since 1996 we have provided cutting-edge ingredients that meet consumer demand for wellness and healthy aging. AIDP identifies trends early, provides unique solutions, and works with customers to formulate strong market potential end products. Our commitment is to source high-quality ingredients and provide proprietary solutions that address formulation challenges.