AIDP Innovation Day 2022
Latest Research and New Products
September 15, 2022 - 8am-11:15 pm PST/ 11am-2:25 pm EST
Innovation is at the heart of new products.  AIDP is constantly evaluating new products for innovative benefits.  This year our famous Innovation Day will introduce new products for heart health, beauty from within, stress and sleep.  In addition, new research on Magtein, K2Vital and vitamin D3 will be presented.  We've gathered esteemed experts to discuss new innovations for the key growing segments.  This webinar is for anyone involved in new products from R&D, marketing, purchasing and management.  Each session will be followed with Q&A as moderated by Whole Foods Magazine Editor-in Chief Maggie Jaqua.
Agenda & Speakers
Session 1: Introduction to GG-Gold® and DuoQuinol®
8:00 am -8:30 am
Barrie Tan
Founder & Chief Scientific Officer, American River Nutrition
GG-Gold® Geranylgeraniol (GG) is an endogenous nutrient in our body that declines with age. It is essential for protein synthesis and the production of testosterone, progesterone, CoQ10 and MK4. GG-Gold® has GRAS status making it an ideal ingredient for a wide range of products.  DuoQuinol®, is a novel product with a patented combination of ubiquinol (preformed-for-utilization CoQ10) and Geranylgeraniol (GG). DuoQuinol creates a complementary mechanism that supports heart function and cellular energy through well-evidenced ubiquinol. Coupled with the inclusion of GG, DuoQuinol provides additional benefits through the natural stimulation of CoQ10 production to promote healthy muscle function and strength.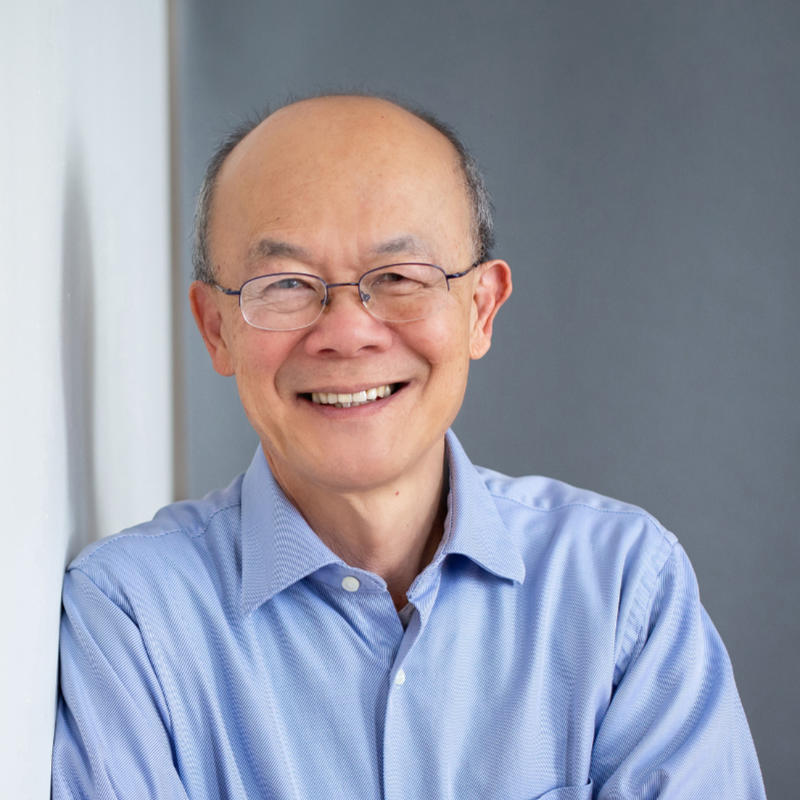 About the Speaker
Dr. Barrie Tan, Founder & Chief Scientific Officer, American River Nutrition
Dr. Barrie Tan, first and foremost is a scientist with a Ph. D. in Chemistry/ Biochemistry, was formerly an assistant professor at the University of Massachusetts in Amherst (Chemistry, Food Science & Nutrition). For the last 35 years, Barrie has immersed himself in the world of Vitamin E and is considered one of the world's foremost experts, credited with commercializing tocotrienol in 3 major natural sources – palm, rice and annatto. Barrie's relationship with annatto has spanned 20 years and multiple clinical trials across chronic diseases.
Session 2: Introducing Naticol®Cyskin & Naticol Gut Naticol®, Marine Collagen
8:30am-9:00 am
Dr. Christelle Bonet
Scientific & Clinical study manager, Weishardt France
Dr. Mouna RAHABI
Scientific & Project study manager, Weishardt France
Naticol® Cyskin is an innovative bioactive complex with marine collagen peptides.  The clinical results demonstrate the efficacy of Naticol® Cyskin on the visible signs of skin aging but also evidence its anti-inflammatory and healing properties. Skin appears more hydrated and replumped.  Women suffering from acne also benefit from Naticol® Cyskin since it has protective effect against UV exposure and allows for better skin appearance. Moreover, with Naticol® Cyskin, hair loss is limited, hair and nails are brighter and stronger making it the perfect beauty ally.
Naticol®Gut, a patented fish collagen peptide, will also be introduced. This new product has a soothing effect in gut inflammation resulting in healthier gut microbiota composition through the modulation of the immune system. Naticol® Gut benefits are scientifically proven from several years of experimental research and results on human cells from subjects with chronic intestinal inflammation.  This product represents a promising complementary approach in gut health.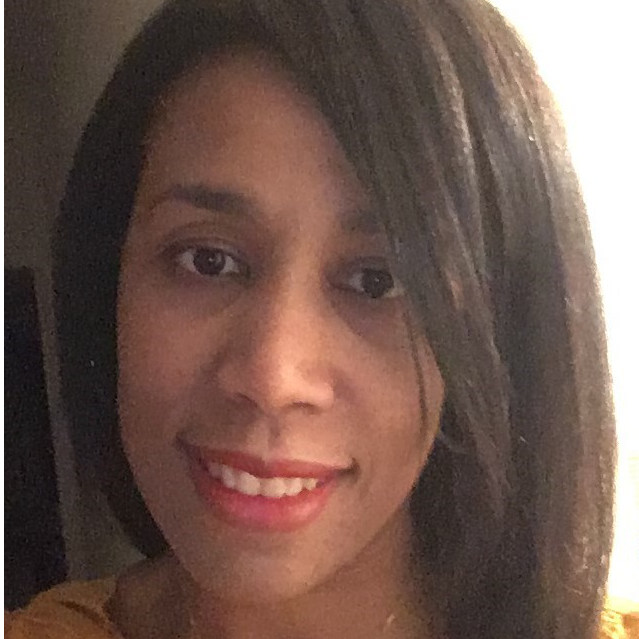 About the Speaker
Dr. Christelle Bonet– Scientific & Clinical study manager, Weishardt France
Dr. Christelle BONNET, Dr. obtained her Ph.D. in Biology and a Master's degree in Biology & Biotechnology obtained from the Selective Engineering School of Montpellier. She has worked on the role of active compounds from Musa in ulcerative and heart diseases and received a distinctive Innovation award from the French Research Ministry. Twelve years ago, Christelle joined Weishardt to support the scientific development of Naticol®, fish collagen peptides.  She is responsible for the coordination of preclinical and clinical studies to develop and investigate the Weishardt portfolio of fish collagen peptides (Naticol®). More recently, Christelle contributed as an inventor in a therapeutical application patent about specific fish collagen peptides. She also teaches Physionutrition to Master's degree students.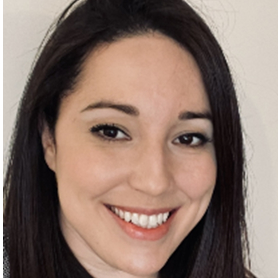 About the Speaker
Dr. Mouna RAHABI – Scientific & Project study manager, Weishardt France
During a Ph.D. thesis, Dr.  Mouna RAHABI, worked on the anti-inflammatory benefits of Naticol® and demonstrated Naticol®'s mechanism of action in inflammation, particularly in a model of inflammatory bowel disease.  Since January 2022, she has joined the Weishardt group to investigate Naticol efficacy and co-pilot preclinical and clinical studies. Mouna has also strong expertise in Microbiology (Master's degree) and Regulatory affairs as she previously worked as a Regulatory affairs officer in the pharmaceutical area.
Session 3: Keragen-IV™ The Latest Research on the Vegetarian Keratin Solution for Skin and Hair Health.
9:00 am -9:15 am
Dr Rob Kelly
Keragen-IV™ is a vegetarian keratin in a digestible powder form. It boosts production of collagen IV and VII between the dermal and epidermal skin layers, targeting wrinkles, nail strength and hair follicle strength.  This quick update will provide an overview of the ongoing research on hair.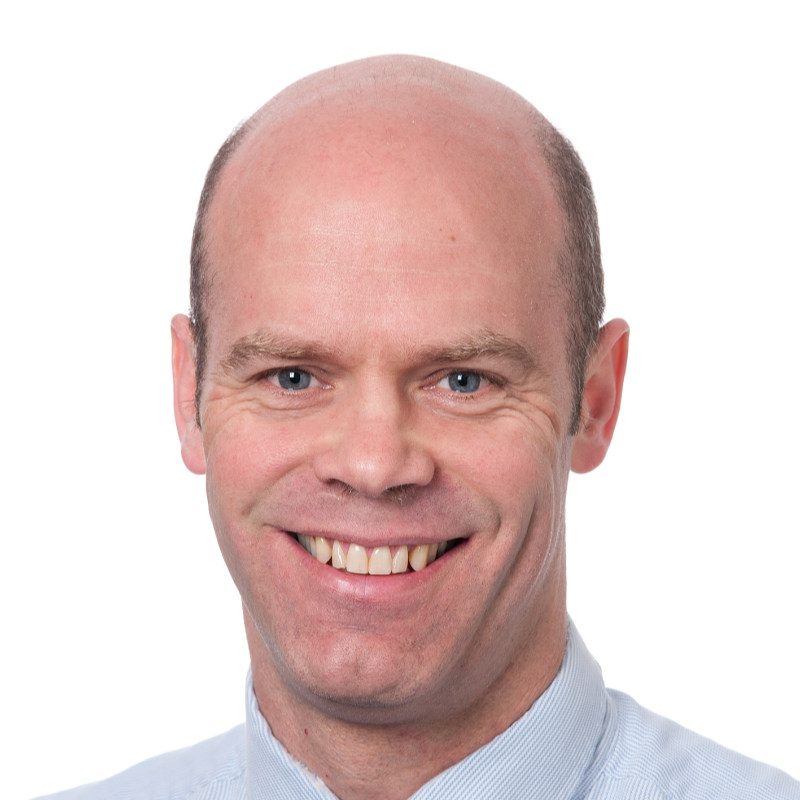 About the Speaker
Dr Rob Kelly
Dr Kelly has 24 years experience in applied keratin research. With a strong focus on commercial applications.   He has 33 peer reviewed publications and is the inventor on 19 patents in the keratin field. He has seen approximately 26 keratin products from discovery through to commercialization.  He has coordinated clinical trials in nutritional and medical device fields and has strong regulatory experience by leading the team that gained the first approval for a keratin medical device with FDA and EU regulatory agencies.
Session 4: Magtein® New Research on Mood
9:15am -9:45 am
Heather A. Hausenblas
PhD, Wellness Discovery Labs CEO
Our highly successful, Magtein® (Magnesium L-threonate) is a patented compound with strong clinical evidence supporting cognitive functions and brain health. This session will present new research expanding Magtein's benefit for mood, stress and focus.  It will also highlight the upcoming research pipeline.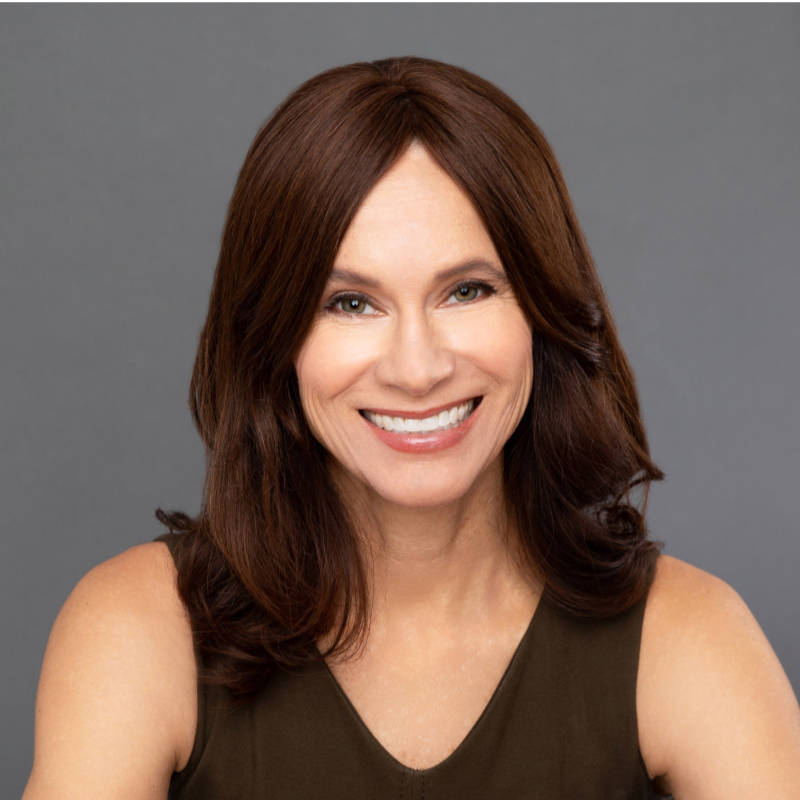 About the Speaker
A. Hausenblas, PhD, Wellness Discovery Labs CEO
Heather Hausenblas, PhD, is a health psychology expert, international award-winning scientist, public speaker, and best-selling author. She is the CEO and Founder of Wellness Discovery Labs, a health behavior research company. Heather obtained her PhD from Western University in Canada. She has served as a Scientific Advisor for nutrition, supplement, and health companies and is currently a Professor of Health Sciences at Jacksonville University. The aim of Wellness Discovery Labs is to improve people's well-being by bridging the gap between health-wellness and research. Heather and her team of research scientists evaluate the usability, effectiveness, and efficacy of health-wellness products and interventions. She is ranked in the top 1% of the most influential scientists in the world.  She has published 7 books and over 110 peer-reviewed scientific articles. She frequently appears on podcasts and her work has been featured in magazines such as SELF, Real Simple, Women's World, O The Oprah Magazine, and dozens more as well as in news publications such as The Times London and The Chicago Tribune.
Session 5: Introduction to Holixer®, a New, Low Dose Ayurvedic with Clinical Support for Stress and Sleep
9:45am-10:15 am
Dr. Deepak Mundkinajeddu
Head of R&D, Natural Remedies Private Limited
Holixer®, is a new patent pending ingredient derived from Ocimum tenuiflorum (Holy Basil).  This session will review the double-blind, placebo controlled human clinical evaluating acute and chronic stress as well as sleep.  It is fast acting, low dose and has a neutral taste profile.  Holixer® has a good sustainable supply chain from Natural Remedies following good agricultural practices and end-to-end control over biomass.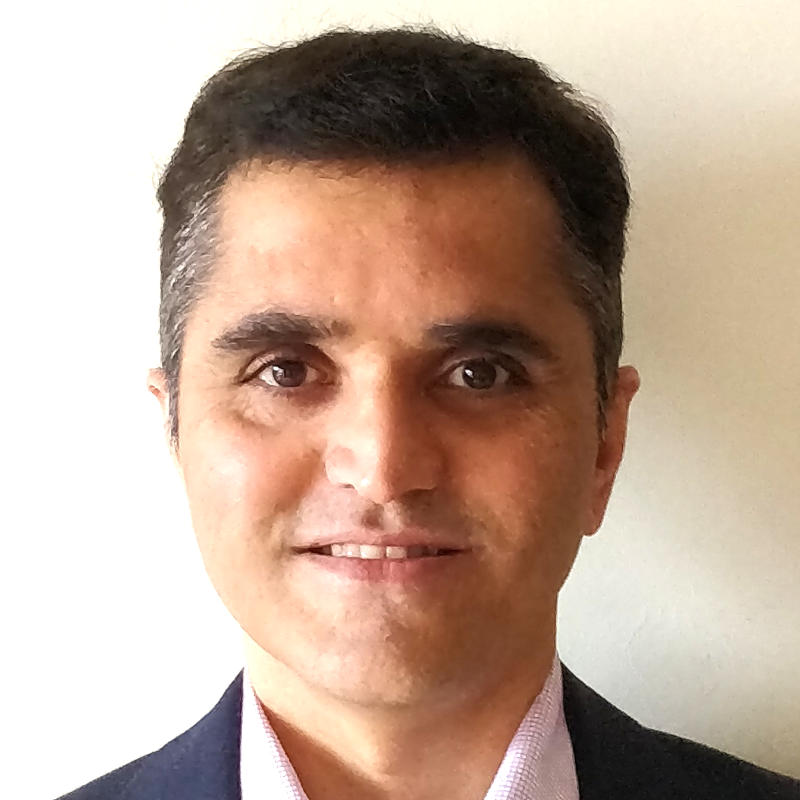 About the Speaker
Dr. Deepak Mundkinajeddu, Head of R&D, Natural Remedies Private Limited
Deepak has a pharmacy background with experience in medicinal plants research during doctoral work and industry tenure. He is passionate about chemistry, biology and quality aspects of Indian medicinal plants being used in botanical supplements and complementary medicine. He speaks regularly in scientific and industry forums and his work has been part of many peer reviewed publications.
Session 6: New Indications for Leaky Gut from Livaux®
10:15 am-10:45 am
Samantha Ford
Director of Business Development AIDP
Livaux®, the recent recipient of the NutraIngredient Global Prebiotic of the Year award, is a food quality prebiotic derived from the New Zealand gold kiwi fruit.  It is supported by pre-clinical and clinical data.  This session will review the latest research on the role Livaux has in managing leaky gut.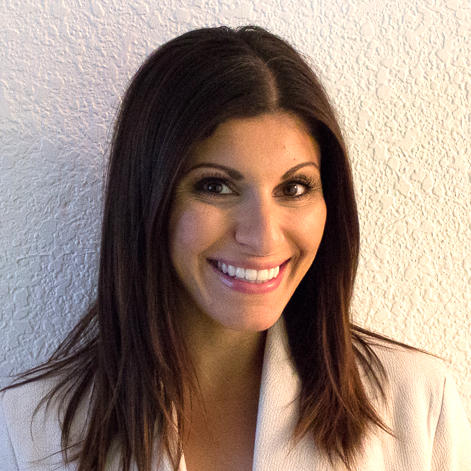 About the Speaker
Samantha Ford, MS, Director of Business Development AIDP
Samantha received her undergraduate degree in Dietetics from Purdue University and Master's in Nutrition from Northeastern University. With over twelve years of experience in the dietary supplement industry, Samantha has held technical and R&D roles for major international and national brands. Samantha has served as an industry expert speaker as well as contributed to numerous publications on topics related to functional ingredients.
Session 7: Coming Soon: New Research on K2's Role in Sports Nutrition
10:45am – 11:00 am
Lena Leder
Manager Science & Content at Kappa Bioscience AS
K2-MK7 has long been known to support bone health and immunity.  This quick session will highlight the ongoing research for its role in sports management.  Kappa Biosciences, all-trans K2 provides a highly bioavailable and stable from of vitamin k2.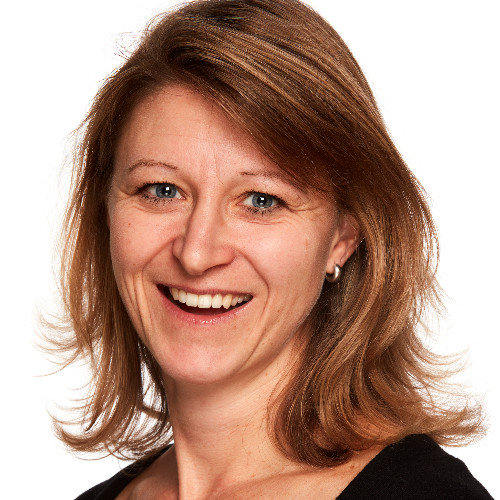 About the Speaker
Leder PhD, Manager Science & Content at Kappa Bioscience AS
Lena has a MSc in Nutritional Science from the University of Bonn in Germany and a PhD in Nutrition from the University of Oslo in Norway. Lena is passionate about nutrition and health, research & development. She has broad experience from academia and the food industry with special focus on healthy dietary patterns and fat quality in the diet, inflammation and other cardiovascular risk markers. She has experience in project management, communication of research and adding nutritional insight to innovation projects and marketing. Since 2021, she has been on the board of the Norwegian Nutrition Society.
Session 8: Choosing the Right Form of Vitamin D3
11:00 am -11:15 am
Laurentia Guesman
Manager, Food and Supplement Ingredients, AIDP
The vitamin D3 market has grown significantly in the last 2 years.  Many forms of Vitamin D3 are available, but choosing the right one can be daunting.  This quick guide to vitamin d3 will provide answers and guidance.  AiDP is the definitive source for all forms of vitamin D.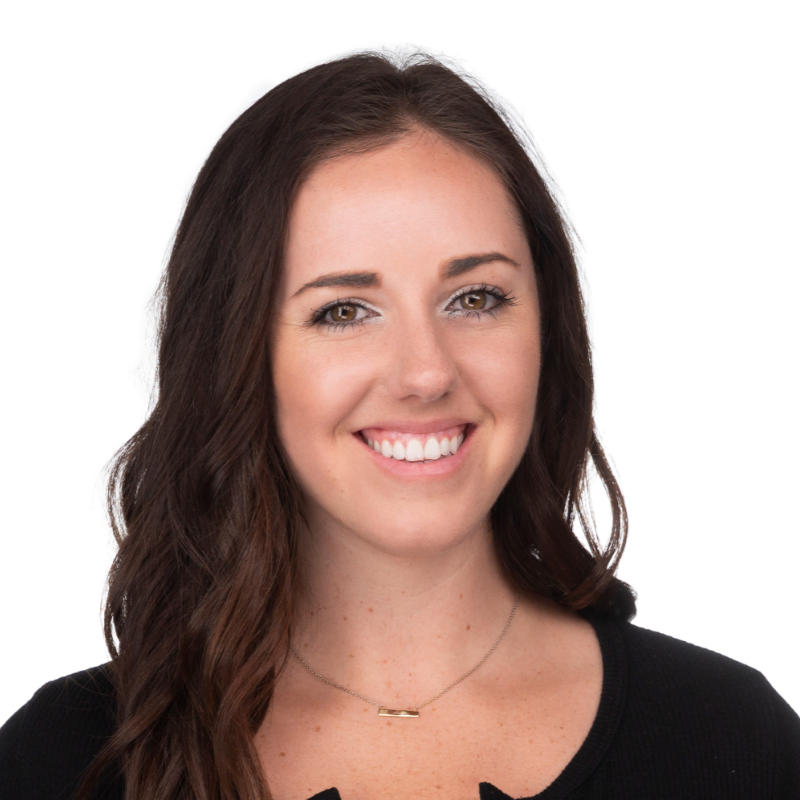 About the Speaker
Laurentia Guesman; Business Manager, Food and Supplement Ingredients, AIDP
Laurentia has a bachelor' degree in Nutrition and Biology from California Polytechnic State University. She has worked in product development and brand management for global health and wellness companies. She has broad experience in formulation, clinical studies, marketing, regulatory, sensory evaluation and business development.
About AIDP
Analyze. Invest. Develop. Partner.
AIDP Inc. is a leader in functional ingredients with a focus on extensively researched products. Since 1996 we have provided cutting-edge ingredients that meet consumer demand for wellness and healthy aging. AIDP identifies trends early, provides unique solutions, and works with customers to formulate strong market potential end products. Our commitment is to source high-quality ingredients and provide proprietary solutions that address formulation challenges.