Vitamins are the largest segment in the supplement industry posting just under 30% or $18 Billion, according to a recent NBJ report. In a recent survey among supplement users 85% reported taking Vitamin D with 36% taking it on a regular basis of daily to 4xper week. It ranks just behind multivitamins as the most used supplement. Only a few foods, such as the flesh of fatty fish, naturally contain significant amounts of vitamin D, hence the need for supplementation. In humans, the most important compounds in this group are vitamin D3 (cholecalciferol) and vitamin D2 (ergocalciferol).
AIDP has evaluated various forms of Vitamin D. We offer a large range of Vitamin D3 products, each with its unique advantage. Vitamin D2 is less stable and less potent than D3. Vitamin D3 has been the preferred form for supplementation. Here is a summary of the various forms of Vitamin D3:
Vitamin D3 Standard Forms
Standard forms of Vitamin D3 are available in powder and oil. Most standard forms on the market are sourced from China and generally cost effective. Vitamin D3 is historically sourced from sheep's wool, which is not complaint for vegetarian or vegan regimes. The quality of these products can vary greatly, depending on the company from which the product is sourced.
Vegetarian Vitamin D3 Forms
AIDP recognized the need for vegetarian options of Vitamin D3, and now offers 3 versions as summarized in the chart below.
Lichen D3 has been on the market for several years and is offered by a variety of suppliers. While plant based, it can ravage the landscape in harvesting and may not offer full traceability. As lichen based D3 is a concentrated plant extract, cross interactions in the product may reduce stability.
VegD3® is vegan, organic and project non-GMO certified and is sourced from algae. VegD3 is highly sustainable and has 100% traceable,solvent-free production in the UK. It is relatively new to the market but has been highly successful. This is exclusively available from AIDP and is seen as the gold standard for vegan D3 options. PhytoD3™ is also vegan certified and is sourced from non-GMOphytosterol-rich plant oil.While it is not solvent free, it offers a price advantage. It is sourced from Europe and manufactured in the US.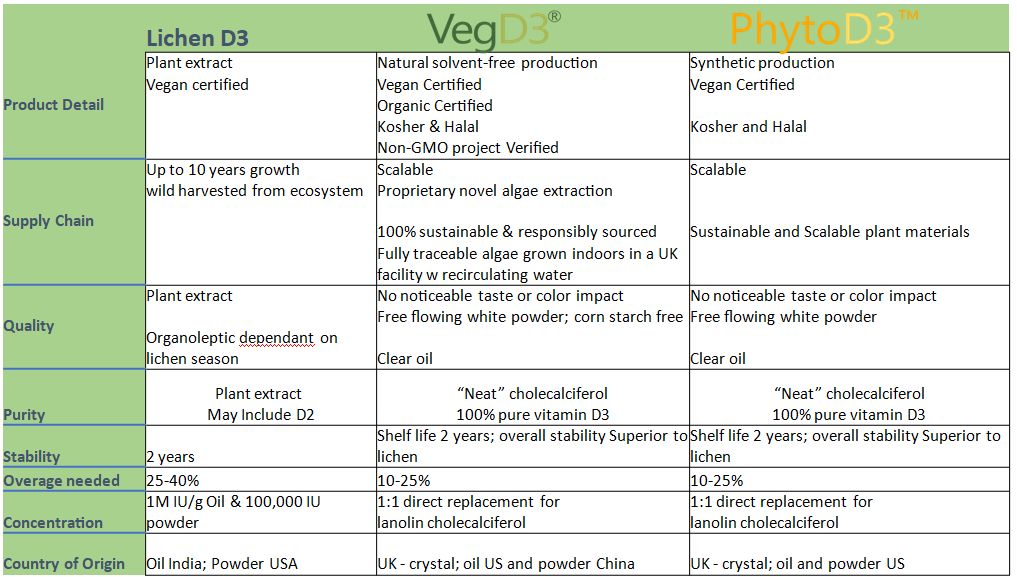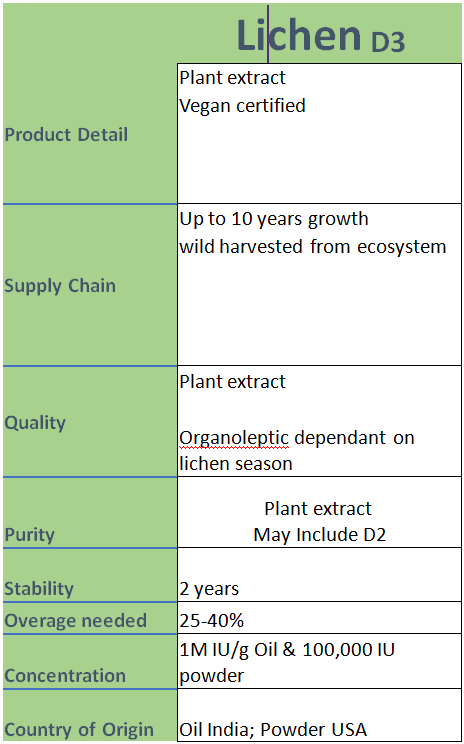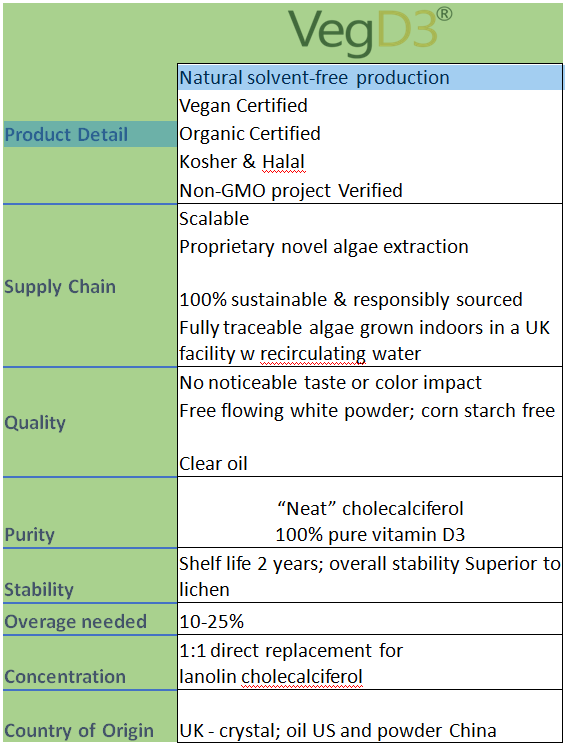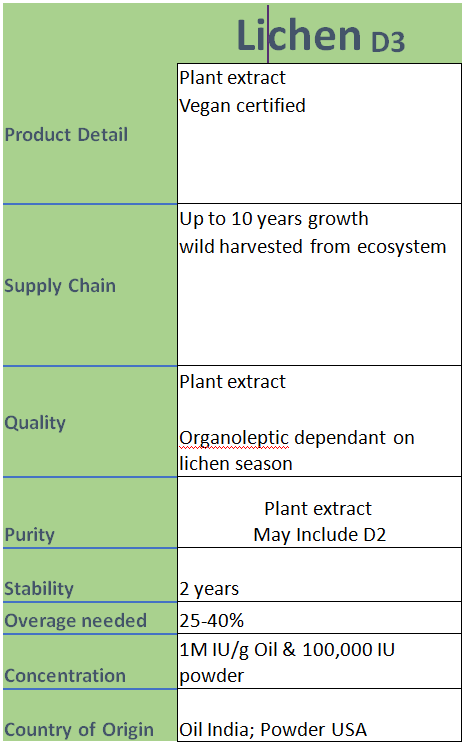 #
Sources: NBJ; Ingredient Transparency Center Supplement Survey 2022
#
About AIDP, Inc.
AIDP is a leader in functional ingredients, with a focus on extensively researched products that meet consumer demand for wellness and healthy aging. Its commitment is to source high-quality ingredients and provide proprietary solutions that address formulation challenges. AIDP's success is grounded in its depth of experience and commitment to strong science. For more information contact us at customercare@aidp.com and visit www.aidp.com.
Press Contact:
Kathy Lund
VP Marketing AIDP, Inc.
k.lund@aidp.com
303-324-5020
FOR IMMEDIATE RELEASE.